2022 Grey Cup is the 109th edition of the CFL Grey Cup. Grey Cup is the most prestigious event in the Canadian football league.
It concludes the CFL season 2022 and the Winner of the CFL playoff semifinal game Eastern and Western Final will participate in this event. It is one of Canadian TV's most-watched sporting events. TSN is the prime broadcaster of this game.
This year Grey Cup is going to be huge. So don't miss the single moment of Grey Cup excitement.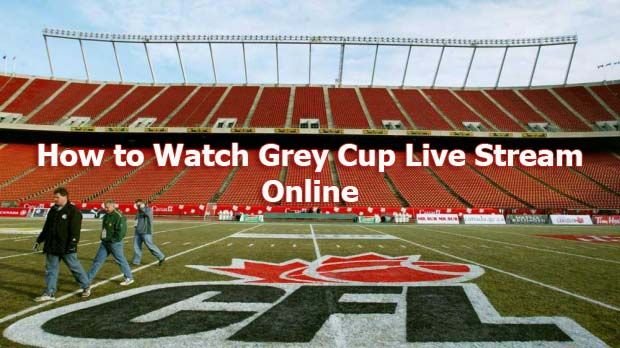 | | |
| --- | --- |
| Team | TBD |
| Location | Mosaic Stadium in Regina, Saskatchewan |
| Date | Sunday, November 20, 2022 |
| Time | 6:00 p.m. EST |
| TV Network | TSN, RDS, ESPN2 |
| Live Stream | Watch Here |
| Halftime show | Country all-stars (Jordan Davis, Tyler Hubbard and Josh Ross) |
When and where is CFL Grey Cup 2022?
Regina, Sask. will host the 109th Grey Cup in 2022. It will be held on Sunday, November 20, 2022 at Mosaic Stadium in Regina. Mosaic Stadium is home of Saskatchewan Roughriders. It will mark the 4th-time Grey Cup will be held in Regina.
Grey Cup 2022 Start Time & TV Schedule
Grey Cup 2022 start time is 6 PM ET/3 pm PT. If you are outside of Canada, you need to convert your local time according to grey cup Canadian start time.
Here is the list of Grey cup start times of different countries:
UK Grey Cup time: 11 pm GMT
Australia Grey Cup time: 10 am AEDT (Monday, November 21)
Japan Grey Cup time: 8 am JST (Monday)
Mexico Grey Cup time: 5 pm CST
New Zealand Grey Cup time: 12 pm NZDT (Monday)
South Korea Grey Cup time: 8 am KST (Monday)
TSN's live coverage begins at 1 PM ET Due to the pre-game intro and activities. You can enjoy the five-hour pre-game show "Grey Cup Sunday". On the other hand, RDS's coverage begins at 4 PM ET.
Canada has multiple time zones. Here is the list of time zone, cities with grey cup kick-off times:
| Time Zone & City | Grey Cup Kick-off Time |
| --- | --- |
| Pacific Standard Time (Vancouver) | 3 pm PST |
| Mountain Standard Time (Edmonton) | 4 pm MST |
| Central Standard Time (Winnipeg) | 5 pm CST |
| Eastern Standard Time (Toronto) | 6 pm EST |
| Atlantic Standard Time (Halifax) | 7 pm AST |
| Newfoundland Standard Time (St. John's) | 7:30 pm NST |
Where is the Grey Cup 2022 on TV?
TSN is the official broadcaster of the CFL. You can watch 109th Grey Cup live coverage on TSN, and If you want to get French-language live coverage, you need to tune in to RDS.
So if your Cable provider already has TSN. You are lucky. Just tune in to the TSN channel before the game and start watching Grey Cup 2022 live on your TV set.
TSN & RDS(Canada)
ESPN (USA)
BT Sport (U.K. and Ireland)
Outside you can Stream Grey Cup via YAREtv
How to Grey Cup Live Stream Online in Canada with and without cable?
TSN is the leader of the Canadian live Sports broadcaster. follow the below process to watch Grey Cup 2022 in Canada without hassle.
On Cable:
You have a TSN cable subscription or TSN as part of your television package. Follow the below process to get instant live online stream access to TSN Channel.
Go to the TSN
Click on the "LIVE" navigation
If you have a Bell Media account, login here or click on, I'm a TV Subscriber
Select TV provider and put your details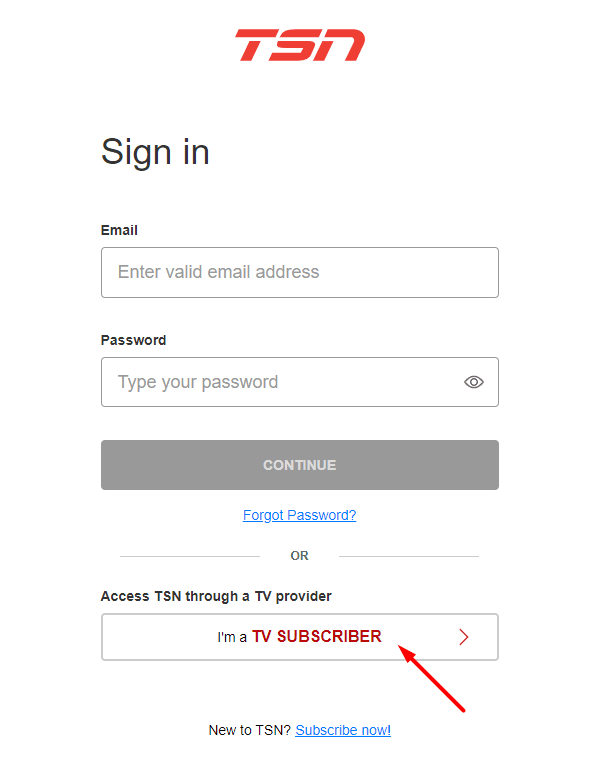 Without Cable:
TSN Direct is the best option for a cord cutter. It's its own live streaming sports service from Bell Media's TSN. Here no need for any Cable connection or TV provider.
Just pay the subscription and get live access to TSN on any device. TSN Direct has three packages Day Pass ($7.99), Month Pass ($19.99), Annual Pass ($199.90). Note: Every Subscription will add Tax.
TSN Direct DAY PASS is the perfect package for Grey Cup.
How to Live Stream Grey Cup 2022 in the USA?
ESPN has owned a multi-year agreement with the CFL. ESPN networks and ESPN+ offer fans in the United States to watch 68 games in 2022. In addition, ESPN2, ESPNEWS, and ESPN+ will combine to present every CFL game live. So tune in to ESPN2 to watch Grey Cup on November 20.
Your Cable TV provider includes ESPN 2. So go to WatchESPN and provide you with provider details and enjoy CFL Grey Cup 2022 live online.
Without Cable, ESPN+ is the best option for USA views. ESPN+ cost is $6.99 per month or $69.99 per year. ESPN+ has thousands of exclusive live events, studio shows, live sports, Such as NFL, Boxing, CFL, and ESPN+ subscriber can watch UFC PPV events.
Besides, there are Live TV streaming services. That offers ESPN live coverage on you any device. Such as Sling TV, FuboTV, Hulu + Live TV, YouTube TV, DIRECTV STREAM.
Most Live TV streamers provide 7 days free trial for their new users to try their service without any cost. In this case, FuboTV is the best option.
It offers 7 days of risk-free access, and you can cancel the fuboTV package without any hassle. So it's the best option to watch Grey Cup online free via a free trial package. Masters Golf Tournament Round 1 & 2 is also available on ESPN.
Watch Grey Cup Live On BT Sport in UK and Ireland
Viewers in the UK and Ireland will once again be able to watch 108th Grey Cup on BT Sport 1. BT Sport is available for more than five million homes across the UK and Ireland. You could also use the channel to follow the Grey Cup if you live in Ireland.
The BT Sport Monthly Pass is the best option that allows fans to watch BT Sport live coverage on its app and web player. It is simple. You have to pay a monthly fee and do not need any cable connection here. BT Sport Monthly Pass cost is £25.
Now TV is another option to Get BT Sport 1, 2, 3, BT Sport ESPN and Premier Sports 1 and 2 without cable.
How to watch Grey cup live stream in Mexico
CFL signed a Mexican television deal with VMS in 2019. But, unfortunately, this year, we don't get the announcement for the extension. So Mexican fans need to purchase GREY CUP GAME PASS from YAREtv, which cost you $7.99.
How to Watch Grey cup 2022 live online from Outside
CFL International Service YAREtv "GREY CUP GAME PASS" is the best and perfect choice outside the TV coverage area.
It will cost you $7.99. However, you will get 48 hours of LIVE & VOD Access. YAREtv supports PC, Android phones and tablets, iOS phones, tablets, Apple TV, Chromecast and Enjoy the Grey cup live action in HD on your large screen TV.
Note: CFL International Service is unavailable in Canada, the United Kingdom, Ireland, United States, and territories.
Upcoming Sports Streaming Guide:
Way to Watch Grey Cup on Roku, Fire TV, & Apple TV
Every viewer can stream the Grey Cup on Roku, Apple TV, and Fire TV with ESPN+. ESPN+ is a brand new streaming service from the favourite primary channel ESPN. It will cost you around $6.99 a month to enjoy the service.
The best part of this is that you won't need any cable TV subscription to access ESPN with your Roku, Fire TV, and Apple TV. That includes ESPN 2. All you need to do is to purchase that affordable service. But, of course, you will need a decent internet connection and a compatible device to make it work.
Live TV Streaming services also give you Grey Cup match on Roku, Fire TV, Apple TV, Chromecast and smart TVs.
Can I watch Grey Cup 2022 Live stream free?
Live TV streaming Services free trial can be the best option to watch grey cup live stream free online when you search on the internet.
You get some free streaming websites, but those sites are full of ads and malware viruses. That can be harmful to your devices. So we don't recommend those illegal free streaming sites.
You need to get updated news, scores on your device feed. So social media can be the best option for you.
So you can follow the CFL official social media pages to get beginning to the end news, the latest status, videos and more. Such as reddit.com/r/CFLStreams, Facebook, Twitter, Youtube etc.
How to Stream Grey Cup Live Online from Anywhere?
In case you are living outside Canada or TV broadcasting area. CFL International Service YAREtv will be the best option. After that, If you face any Geo-restriction policy. Don't worry. By using the VPN service, You can unblock all media streaming services with a strict geo-restriction policy.
We have tested most of the popular VPN services in the market. We get ExpressVPN is number 1 of them. It's Speedy, Secure, Easy to use and worldwide server location.
Live TV streaming services such as FuboTV, Sling TV, YouTube TV, and Hulu Live TV prefer USA IP to access their service. It is your freedom to choose which streaming service for you.
But if it is the first time for you, we'd suggest you take Fubo TV as the option because it offers 7 day free trial for new users. Fubo TV has the most positive feedback compared to the other streaming services.
Here is a quick guide to watching Grey Cup 2022 Free with VPN
Get ExpressVPN (Try 100% risk-free for 30 Days).
Connect to a server location in the USA.
Go to FuboTV and create a free trial account
Tune in and enjoy!
How can I watch the 2022 Grey Cup Festival Online?
The professional reporters will report on the Festival of the Grey Cup 2022 and you can follow all the festivals online through the media streaming services mentioned above.
If you are a TV viewer, you could also tune in to the official channels like TSN (Canada) and ESPN (USA). Make sure you check the festival's time and date from the Official website.
If you are not living in Canada and the US, you could use media streaming services. The thing about the media streaming services is that they have a geo-restriction policy.
At this point, you will want to use the VPN service to bypass the restriction. With the VPN service, you will connect to the US server or Canada server, depending on what channel you want to tune in.
Where to Watch Grey Cup 2022 Halftime Show Online?
Watch the Grey Cup 2022 Halftime Show live stream through the options we mentioned above. Jordan Davis, Tyler Hubbard and Josh Ross are set to perform at the 2022 Grey Cup Halftime show.
The halftime performer will build the hype and entertain the riot and viewers around the world.
The 109th Grey Cup Live Radio Coverage
Sirius XM is the Official Radio partner of the CFL Grey Cup. SiriusXM's live coverage can be heard in English on Canada Talks (Channel 167). SiriusXM users can also listen to the broadcast on satellite, online, and through the SiriusXM App.
Who won the Gray Cup 2021?
Winnipeg Blue Bombers is a 2021 Grey Cup Winner. By far, the Toronto Argonauts reign with 17 Grey Cup championships. At the second rank, there is Edmonton Eskimos who have won 14 times, followed by Winnipeg Blue Bombers who have 12 championship winnings.
Here is List of winners of the Grey Cup
2021 – Winnipeg Blue Bombers
2019 – Winnipeg Blue Bombers
2018 – Calgary Stampeders
2017 – Toronto Argonauts
2016 – Ottawa REDBLACKS
2015 – Edmonton Eskimos
2014 – Calgary Stampeders
2013 – Saskatchewan Roughriders
2012 – Toronto Argonauts
2011 – BC Lions
2010 – Montreal Alouettes
2009 – Montreal Alouettes
2008 – Calgary Stampeders
2007 – Saskatchewan Roughriders
2006 – BC Lions
2005 – Edmonton Eskimos
2004 – Toronto Argonauts
2003 – Edmonton Eskimos
2002 – Montreal Alouettes
2001 – Calgary Stampeders
2000 – BC Lions
How to get Grey Cup 2022 Tickets
Consider purchasing the tickets if you want to attend the venue on November 20. Now the tickets are available online via Ticketmaster. The prices start at $110 to $475 for premium-level seats. Make sure you purchase the tickets as soon as possible to reserve your seats.
These prices may not include fees and taxes. Consider taking these to your note so that you won't miss the show.
CFL Gray Cup 2022 FAQ
Here are some important facts you need to know:
Where is the GREY Cup in 2022?
109th Grey Cup on November 20, 2022, at the Tim Hortons Field in Mosaic Stadium in Regina, Saskatchewan. The starting time will be 6:00 p.m. EST.
Why is it called the Grey Cup?
There is a sensible reason why this big event name is Grey Cup. Back then, the Birk Jewellers produced the Grey Cup. At that time, Governor General Earl Grey donated it for the Canadian sports entity and football championship. Since then, the officials use "Grey Cup" as the official name of the trophy and the event to respect him.
Who has won the most Grey cups?
Speaking of the favourite teams, that can be a bit tricky. However, indeed some teams have achieved a lot in Grey Cup history. Toronto Argonauts have the most Grey Cup championship which is 17 times. Meanwhile, the runner-up goes to Edmonton Eskimos who have won 14 times, followed by Winnipeg Blue Bombers who have won 11 times.
How do you score 1 point in the CFL?
In the CFL – Canadian Football League, it is essential to understand how you score one point. When the players kick the ball into the end zone by any compliant ways, other than a converter successful field goal, and the receiver does not return or kick the ball out of the end zone. At least that is the condition that the player should have to score in the CFL game.
How many downs are there in Canadian football?
In American football, to advance ball ten yards needs four downs. Meanwhile, Canadian football limit downs are three downs.
Who is performing at the Grey Cup 2022?
Grey Cup halftime has been one of the most crucial aspects to watch in the Grey Cup. This year's 'Country all-stars' Josh Ross, Jordan Davis and Tyler Hubbard are set to perform at the 109th Grey Cup halftime show.
What time is the Grey Cup on TV?
Sunday Grey Cup game kickoff time of 6 p.m. ET and pre-game coverage, will begin Expected at 1:00 p.m. ET. Tune into TSN (or RDS for French) to watch Grey Cup 2022. USA viewers need to tune into ESPN2 and BT Sport for UK and Ireland.
Who won Grey Cup in 2021?
Winnipeg Blue Bombers won the Grey Cup 2021, defeating the Hamilton Tiger-Cats 33-12.
There you have them, the options to watch Grey Cup Live online through your favourite screen. Make sure to share this article if you think it is useful. Have a nice day!