The upcoming 2019 Grey Cup Halftime Show will be great news for Keith Urban's fans because the country singer will come up at the stage to entertain the viewers of the venue and TV viewers at the halftime show.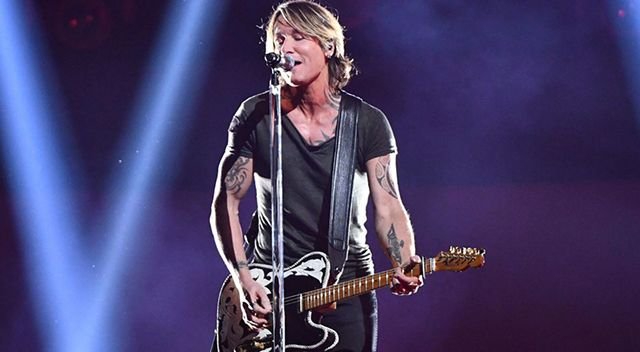 Now the Halftime show of the Grey Cup will be exciting and marvelous. For those who have been following the artist shouldn't not overlook the opportunity to watch his show.
Back then on Thursday, the CFL made an announcement to the world that the superstar will entertain the fans.
The 107th edition of Grey Cup will take place at Calgary, on November 2019. The halftime show of this cup name is 2019 Freedom Mobile Grey Cup Halftime Show. The officials confirmed that Keith Urban will perform to entertain all of the fans who come to the venue.
The crowd in Canada will be amazing. Since the news are there, the official page of the singer has been flooded by positive reviews. The trends on Twitter are rising which discuss about Keith's performance. Of course, just like anybody else, you probably can't wait to watch him in Calgary, or your favorite TV channel. Don't you worry since you can also watch his performance from around the world.
The 2019 Grey Cup event will take place at Calgary's McMahon Stadium, on November 24 2019.
The Canadian Football league also made a formal announcement on Twitter that the superstar will perform at the 107th edition of the Grey Cup.
There is an interesting fact underlying this news. For those who haven't known it yet, Saddledome in Calgary was the stadium where he performed his first sold-out show. In the press release, he stated about his excitement of getting the chance to perform again the city where he first sold out his ticket. He remembered halfway through his show.
The crowd is going to be amazing. Whether you are a big fan of Keith Urban, football, or both, there is no reason to hide yourself and not attending the venue. If you want to enjoy the show from a short distance, you are going to need to reserve your seat now by purchasing the tickets from the trustworthy provider.
With this conclusion, Keith Urban is definitely joining the list of the Grey Cup halftime show performers such as Justin Bieber, Celine Dion, Black Eyed Peas, Nickelback, and so on. Don't miss the show!